iNaturalist Walk at Whipple Hill
Saturday, September 14, 10am-12 noon
Do you have an interest in using online apps to identify plants, animals and wildlife in general? This exploratory walk of Whipple Hill will use iNaturalist to see what can be learned using this handy smart phone resource.
Bring your phone with iNaturalist installed and ready to use. (The app may be found at: https://www.inaturalist.org/. It's free but may require registration on the iNaturalist web site.) Plants will be the focus (since they are easiest to photograph) but we'll look at other organisms as available.
Meet at the Winchester Drive entrance opposite Berkshire Drive. Please park on Berkshire Drive as space in the parking lot is limited. Heavy rain cancels.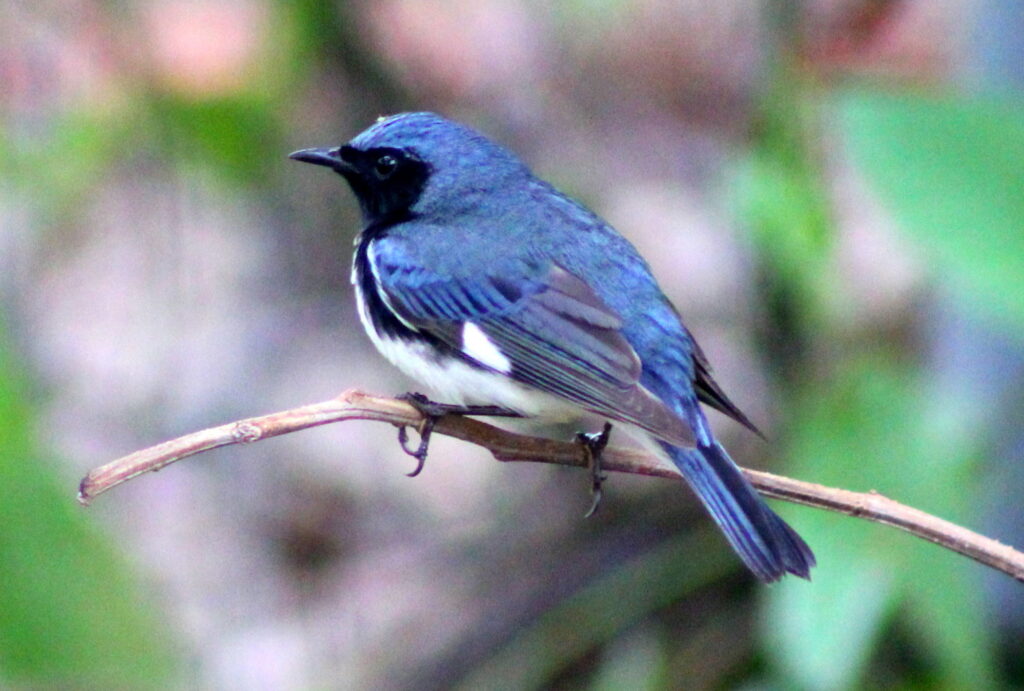 Birding at Dunback Meadow
Saturday, September 28, 8-10 am
Fall birding at its best. Come see what surprises Dunback Meadow can offer as the fall migration of vireos and warblers winds down and sparrow migration begins to gather steam. 
Meet at the Allen St. entrance. ACROSS Lexington Route L Walk
Sunday, October 20, 1-4 pm
Explore Route L, the newest addition to the ACROSS Lexington system. This route connects the Conservation properties of Dunback Meadow, Cotton Farm, Upper Vine Brook, and Daisy Wilson along with Tower Park along its 4+ mile route. Walking surfaces will be a combination of easy unpaved walking trails and paved streets and sidewalks. Heavy rain cancels. Meet at the Bowman School parking lot.
Meagherville/Poor Farm Walk
Saturday, October 26, 1-3 pm
 The preservation of the Meagherville Conservation property in 1999 was just one of the lasting achievements of long time resident Kay Tiffany. Join this guided walk to discover the natural treasures of this property including Lexington's largest beech grove, an opportunity to view the memorial bench to Kay, and then a walk to the nearby Poor Farm, the site of Lexington's original Poor Farm which is now an open meadow. Walking surfaces will be flat woods trails. Heavy rain cancels.
Meet at the end of Garfield Street next to the Garfield Street playground. 
Saturday April 27: 7-8:30 am
Start your celebration of Earth Day 2019 at Wright Farm with some early morning birding by joining us to kick off a daylong Bio-Blitz effort as part of iNaturalist's City Nature Challenge. We will be looking to start the daylong species tally for the property as we search for both resident species as well as early-season migrants.
Please park along Volunteer Way located across from the farm, which is located at 241 Grove Street.
Warblers are small, beautiful tropical birds that fly north to breed every year. Over 15 different species stop off in this sheltered area during their spring migration to their nesting grounds in northern New England and Canada. Depending on the weather and the foliage, you may see a dozen species in a morning. Children with adults are welcome.
Wear boots if it's wet, and bring binoculars and a bird book. No dogs please. More than light rain or lightning will cancel the event.  If the weather is uncertain call the leader.
Meet at the entrance to the Lower Vine Brook Conservation Area opposite 121 Vine Street.   
Birding the Western Greenway
Wednesday May 8, 6-8:30 am
The Western Greenway consists of over 1200 acres of interconnected open space in Waltham, Lexington, and Belmont. There has been little documentation of migratory or breeding birds in many parts of the Greenway. We will choose a section in Lexington that most likely few Menotomy Birders know or bird. Amongst our target species we will be checking to see if Blue-winged Warbler returns to an area it has been seen in over the past several years. Meet at Cart Path Lane, off Walnut Street in Lexington. 6:00-8:30 am.
Family Led ACROSS Lexington Walk
Saturday May 18, 12 noon-1:30 pm
Get the kid's eye perspective of ACROSS Lexington's Route A, the first installment of the ACROSS system and still one of its most popular routes. This family led walk will traverse approximately half of the route taking in portions of the Lower Vine Brook, Chiesa Farm, and Parker Meadow Conservation properties along the way. Walking surfaces will be a mixture of paved surfaces and unpaved foot trails. Well-behaved dogs on leashes welcome.
Cataldo Reservation Interpretive Walk
Saturday May 25, 10-11:30 am
Cataldo Reservation, a 5 acre Conservation Area that lies in East Lexington near the Minuteman Bikeway, has been undergoing a restoration project for the last two years.
The focus has been on controlling the invasive plant infestation and building a healthy native plant population to support the local fauna. Mill Brook runs through Cataldo Reservation and, until the recent restoration efforts, has been largely invisible to passersby on the trail. Come take a walk and see the new views of Mill Brook and the surrounding flood plain as well as the new plantings that are beginning to become established. Lexington Conservation Steward Holly Samuels, who has been leading the restoration effort, will lead the walk.
Meet at the property entrance on Bow Street adjacent to the Minuteman Bikeway.
Wright Farm/Bedford Res Walk
Saturday June 8, 10 am – 12 noon 
The acquisition of the Wright Farm property by the town has opened up the possibilities of connecting to open spaces in neighboring towns. This walk will explore the walking connection to Bedford's Old Reservoir property and a portion of its trail system. The distance covered will be between one and two miles with a combination of street walking and unpaved woods trails. The trails include some moderate slopes. 
Bedford requires that all participants sign a waiver of liability form, which will be provided at the beginning of the walk.  Children and well-behaved dogs on leash are welcome. Park in the Wright Farm driveway which circles behind the house. 
Walk Leader: Phil Hamilton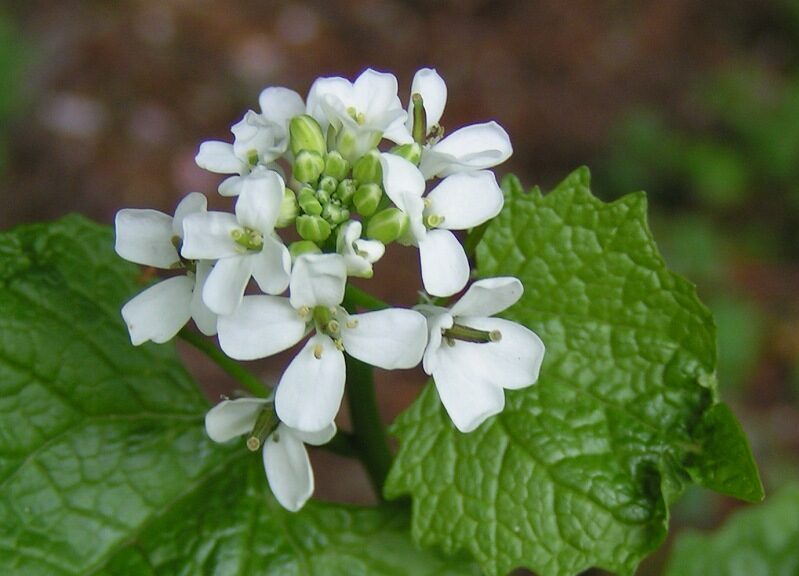 Lincoln Park Garlic Mustard Pull
Garlic mustard seeds can take up to 7 years to sprout, which requires repeated efforts to control and eradicate this aggressive invasive species. Come join CLC's multi-year effort to pull this year's progeny from along the pathways in Lincoln Park. We will be shifting our focus this year to the Middleby Road entrance. Bring gardening gloves. Steady rain cancels.
Meet at the Fitness Path Trail entrance on on Middleby Road across from the entrance to the Bridge School where you may park.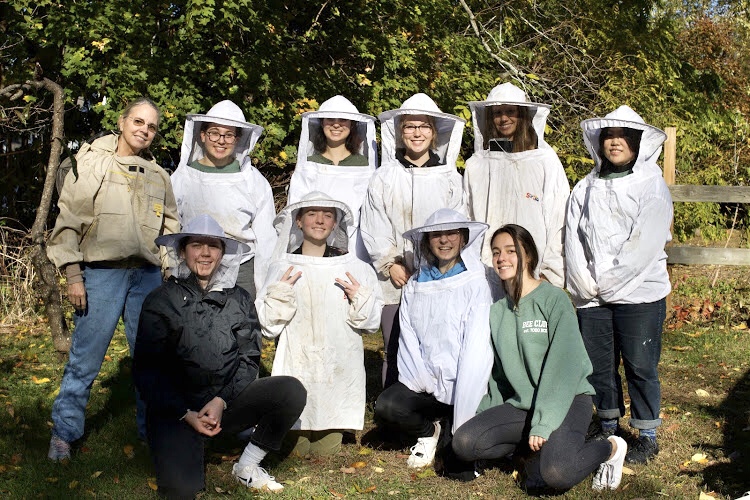 The Apiary at Cotton Farm
Join Alexandra Bartsch, a longtime Lexington resident and Master Beekeeper, for a tour of the beehives at the Cotton Farm orchard on Marrett Road.  We will be opening the hive and tour the inner workings of these fascinating pollinators and maybe even meet the queen!  Veils will be provided for those who wish to venture close. No dogs please.
Park along Marrett Road and walk down the entrance road to the property to the meeting point.
Habitat Restoration and Wildflower Preservation at Joyce Miller's Meadow
Saturday, October 5, 9-11 am 
Join Conservation Stewardship Program Coordinator Jordan McCarron and Zoo New England Director of Conservation Bryan Windmiller for an in-depth look at the ongoing habitat restoration and wildflower preservation work being done at Joyce Miller's Meadow.
Jordan will provide an overview of the Town's Conservation Meadow Preservation Program, highlighting the ecological, recreational and scenic benefits of the project while Bryan will talk specifically about Zoo New England's work to preserve several species of declining sand plain wildflower at the site, most notably the New England Blazing Star. The walk will then proceed into Arlington's Great Meadow before returning to the Waldorf School.
Park and meet behind the Waldorf School at 739 Massachusetts Ave.